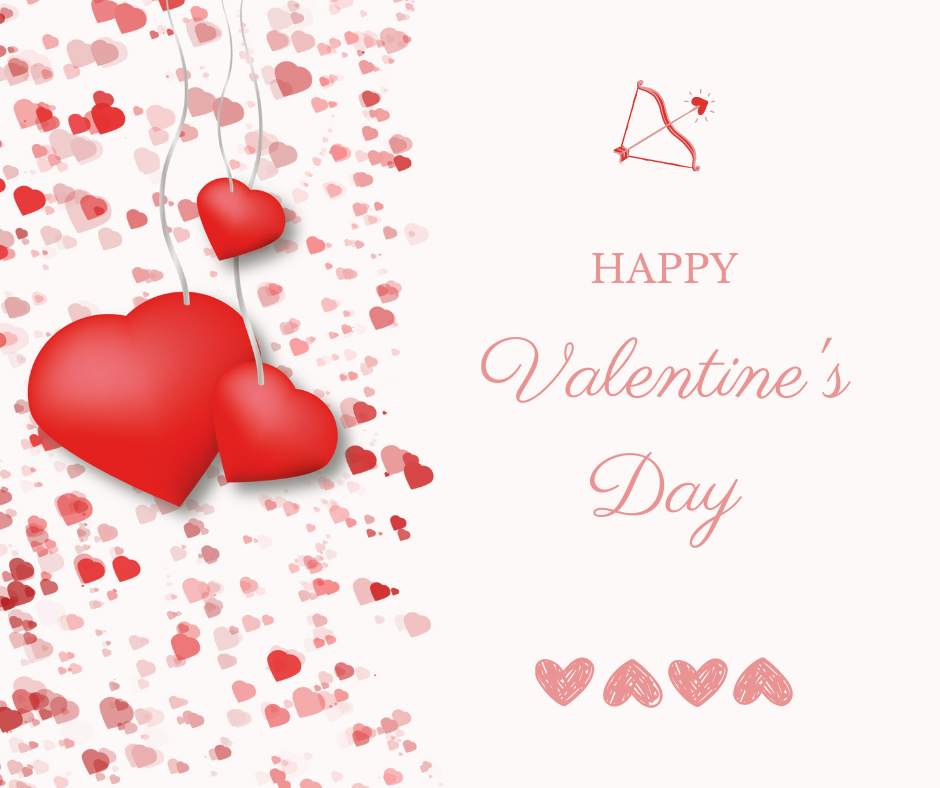 February as we all know is the month of Love!
This is the month to get more in touch with your heart and really feel for what you want and what gives you love.  Is it your partner, your family, your garden, your friends, your home?  It could be many things.
We could even ask ourselves what does love LOOK like to us, what does it FEEL like to us, what do we SEE?
History of Valentine's Day
Valentine's Day has been around for a very long time.  It was first thought it was this day, actually, commemorated the death of St. Valentine on 14th February in 269AD where others believe that it may be from a Pagan Fertility Festival called "Lupercalia" which was celebrated on 15th February in ancient Rome.  It seems that the days were actually just coincidental.
It was not until the end of the 5th century that Roman Pope Gelasius officially declared the date of February 14 "St. Valentine's Day"  Strange rituals were performed on this day dedicated to Faunus who was the Roman God of Agriculture and Roman Founders Romulus and Remus – probably to ensure that the crops were good for that year. The day would find animals being sacrificed and the ritual of smacking women with animal hides, this was believed to encourage fertility.  I think we are a bit past this act now!!
Fertility
This time of the year is always associated with love, fertility, and growth.  Those of you wanting to start a family know that this time of the year when new beginnings start, look at nature the buds and seeds are sewn to harvest later in the year! Is this your time?
Following an indulgent Christmas and New Year, February really is the month for starting new things.
A question to ask and think about perhaps is –

Does Love have an impact on Fertility – is it nature or nurture?
Many loving couples do have problems starting a family and it often gets to a point of putting major pressure on the strongest of those relationships.   Stress is one of the major areas that does need to be addressed when trying to conceive!  What can be done to help this for both of you?  As February is the Month of LOVE why not go back and remember how you feel and why you liked and fell in love with them in the first place.  Go back to basics, have a date, and use the 14th of February to woo each other again.
In the following months, we will be looking at the issues that make life more difficult to start a family.  If you have any questions that you would like to be looked at, ask away – email jennifer@solefertility.com – or use the contact form on my website www.solefertility.com
Moving forward towards goals and dreams means you are still moving.  You have got this!!
If you can dream it, you can achieve it

Zig Ziglar